They bestride their world like a colossus. From business to politics, the professions to style, culture to banking, education to matters spiritual.
Anioma, these are our very top personalities of note. Working together, they can make anything possible :including enthroning one of their own, Ngozi Okonjo Iweala as Nigeria's first female and ibo executive President as well as the realisation of our long standing Anioma State dream. They have the capacity to drag her into the race, mobilise support and fund her to victory.
Although Ngozi has little stomach for politics and its dirtiness but the core professional work of service delivery is very much up her alley given her first class acumen and managerial skills. She can transform our economy for good and secure favourable trade and finance deals for us.
These people can make it happen. But can they work together on this laudable project without ego getting in the way? That answer is blowing in the wind. Their CVs are very well known to bear re-telling but suffice to say that this essay will be focusing on their relatively less known innate attributes.
The Holy Bible says money answereth all things and that is true. Two of these icons stand head and shoulders above everyone else both in endowment and capacity.
Jim Ovia and Tony Onyemaechi Elumelu
Enter the world of Jim Ovia and Tony Onyemaechi Elumelu from Agbor Obi and Onicha Uku/Onicha Ugbo respectively.
God no doubt has been exceptionally kind to them and they work hard like there is no God. Jim is pentecostal, Tony, dyed – in-the-wool, Catholic.
They support worthy causes locally and internationally.
Zenith and UBA we all know. But not many know that between them they control about 40%of Nigeria's banking sector with their two respective GMD's, Ebenezer Onyeagwu and Kennedy Uzoka delivering superlative results thanks to the leveraging of technology and a very focused team to die for. They more than employ people, they empower entrepreneurs and keep wealth at home. Akuluno.
Their foray into philanthropy, health and education is unmatched in Nigeria. Ever heard of James Hope college? James Hope University? Avon health care? The TEF that empowers African youths with millions of USD? We can dwell on more of their feats all day but we have more personalities to romanticise.
Dr Godwin Emefiele
Take a bow, Dr Godwin Emefiele, the erstwhile UNN and UNIPORT lecturer.
He ventured into banking having armed himself with various laurels from Oxford, Stanford, Harvard and Wharton .
He has been a guru of banking, finance and insurance since the eighties. That Zenith is what it is today owes a lot to his input as he was a pioneer staff who left as head of treasury, financial controller and eventually MD to be Governor of the Central Bank since 2014.
It is pedestrian and uninformed to blame him strictly for our slow economy today but when you recall his several commendable efforts at stabilisation of the Naira as well as his various innovative interventions in agriculture, youth empowerment in fashion, music, IT, etc, then his positive achievements will be better appreciated. That he was appointed by two rival political parties speaks volume of his competence. He is the most decorated and impactful CBN Governor in the annals of Nigerian history.
Our Royal Fathers have a critical role to play too since they are the closest to the grassroots. Much as we concede that all towns and villages are distinct, some of them are more visible than others either because of age, education, exposure, prominence of their towns, clans or citizens, etc.
Obi of Owa, Dein of Agbor, Asagba of Asaba, Obi of Onicha Ugbo
Applying that yardstick randomly and liberally four of them stand out easily – Obi of Owa, HRM Efeizomor 11,Dein of Agbor, HRM Keagborekuzi 1,Asagba of Asaba, HRM Prof Chike Edozien and Obi of Onicha Ugbo, HRM Agbogidi Chukwumalieze.
All masters of the game of mobilisation, we need their buy in if success is to be achieved. They are the gateway between our ancestors of yore and our people of today and also, government who need them to reach the people. This publication completely endorses the idea of giving them a clearly defined constitutional role to play in order to ensure good service delivery for all our people as they live with them and feel their pain.
These four Royals have been blessed to have their domains blessed beyond measure with prosperous citizens and new intimidating buildings to show. Agu, Agu, Agu nu o!
Primate Nicholas Okoh, Pastor Dr. Tony Rapu, Pastor Peter Elumelu
It is generally agreed that the spiritual controls the physical. To lead us in prayer and supplication to God are several men and women of God. But three stand out easily : Primate Nicholas Okoh of the Anglican faith, Pastor Dr. Tony Rapu of This Present House and Pastor Peter the meek Elumelu, patriarch of the Elumelu clan of no mean repute. He is the resident Pastor of the Fountain of Power parish of the world's largest and fastest growing pentecostal RCCG. The Redeemed Christian Church of God under the leadership of Pastor Enoch Adejare Adeboye.
Dr Tony Rapu,onye Asaba and only son of a rather benevolent ex-Customs officer used to be of the RCCG before he got the call to found his ministry currently headquartered at Lekki phase 1,Lagos. Any prayer according to the Scriptures offered by this men of God will not go unanswered. Particularly if we all pray along with them and include fasting for good measure.
Senator Dr Arthur Ifeanyi Okowa
If we do all these and ignore real politics and the media, then we will need a miracle to succeed. Two Owa men are in a class all by themselves to deliver us through the mighty hand of God. The Governor of Delta state today, Senator Dr Arthur Ifeanyi Okowa is an accomplished politician who has seen it all. He has been there and done all of that. He knows where all the political bodies are buried in Delta, the South South zone and even Nigeria at large.
A systems and methodical man who despite comparative financial constraints continues to deliver. The airport. Universities evenly spread. Regular and prompt salaries. Bespoke State secretariat. And what we consider most critical :creation of more wards to further democratise power across the state. All the PDP conventions he headed were smooth. He has been a Councilor, local government chairman, serial commissioner, secretary to the state government and senator before becoming Governor. He is ready to serve the people in any other capacity the people deem fit to request his services. Humility personified.
Prince Nduka Obaigbena
Even with the winning streak of this Owa Alero politician, Anioma still needs the media magic of the Professor, the Jalla, the Ninja man and networker writ large. The Owa Oyibu Prince and Duke :Nduka Obaigbena.
Yes, we all know him as a very distinguished journalist and publisher of Thisday, Nigeria's newspaper of record. He pioneered colour printing of daily newspapers, provides brand new cars for all his writers, as well as fully funded overseas trips, continues to host the best parties around, networks with the world's who is who and also full owner of Arise international TV available worldwide.
Now his streaming arm of the well diversified media empire is set to give Netflix, Amazon, HBO, Showmax, etc, a run for their money. We wish this easily bored workaholic all the best even as he continues to open the door for others to grow. No one we know has made more state commissioners, press secretaries and even secretary to governments more than him. Ditto, offer of Visas. He helps and has a very large heart of forgiveness. We therefore urge us all to forgive him anything.
Ned Munir Nwoko
Yet another nothing – is-impossible Prince but of Idumuje Ugboko heritage is international lawyer, golfer, philanthropist, lover of nature, beauty and culture is the man of all seasons, Ned Munir Nwoko who grew up in the Palace and is sworn to the eradication of malaria and the enthronement of only genuine Royal fathers.
Not known to do anything in half measures, it is no wonder that he is the darling of Royalty worldwide and a fighter against injustice. He helped Nigeria recover billions of USD via the Paris club loan over payment recovery. This feat is testimony of his patriotism.
He sited his Stars University in his home town to generate jobs for his people and put it on the world map. What is more, several Golf courses and even hotels will dot the site upon completion.
He has detached himself from partisan politics in order to concentrate on many of his welfare and scholarships programmes across the world but more particularly concentrated in Anioma land.
He builds houses for the less privileged and supports numerous charities and orphanages across the globe. All these loan free. This mobiliser is incredibly popular with the masses back at home. His simplicity and network of friends up north is a source of envy to some. He is by far the most accessible VIP on this list. Another source of worry for detractors.
Benedict Peters

As far as oil and gas goes, two of our sons thrive. Upstream is Benedict Peters of Onicha Olona and Aiteo. A billionaire of repute, his activities go far beyond Nigeria and it appears he loves his near anonymity.
A Christian who is close to both Pastor Adeboye and Bishop Paul Adefarasin of House on the Rock noted for the largest international Gospel musical, the Experience which holds annually in lagos at December.
Gabriel Ogbechie
Anioma's most dominant farmer (of late) and downstream oil player is Idumuje Ugboko (Atuma quarters precisely) son, Gabriel Ogbechie of Rainoil. His petrol filling stations are visible in Anioma and lagos. He offers limited employment to some of our people and is said to be a Tennis enthusiast. Of late he has been engulfed in needless controversy
which some of his supporters dragged him into.
Chief Prof ECJ Azinge
In the world of law, two of some of our best are worthy of mention: Chief Prof ECJ Azinge, SAN and a whole load of other deserved titles.
This law teacher and erstwhile Director of the Institute of advanced legal studies has embraced Anioma activism with a zeal difficult to match. His skills as a world player on the legal stage(he sits on several international dispute resolution boards like the commonwealth) will come to play as his sharp analytical and interrogative attributes.
Chief Dr Emmanuel Ibe Kachikwu
In his mould is former NNPC GMD and Minister of state, petroleum, Chief Dr Emmanuel Ibe Kachikwu whose prodigious intellect is acknowledged by all.
From his secondary school to UNN, all the way to the Nigeria law school and even to Harvard for both his Master's and PhD. He shined all through. As did his private sector ventures at Texaco and Mobil.
Not many know that he taught at the Nigeria law school and is an author of several legal and fictional works. No Anioma country home we know (and we know them all as at press time) can match his in taste, size and grandeur. Many expected him to reform the oil sector totally and do more for Anioma, but time and conspiracy conspired to frustrate him. However, his skill is still sought after both locally and internationally.
The same Petroleum industry bill that he wrote almost word for word is yet to be passed by the National Assembly. The Odogwu of Onicha Ugbo meant well.
Izoma Ahaba Philip Asiodu
This list will be incomplete without mention of Izoma Ahaba Philip Asiodu, one of the super perm secs who were very unfairly exited from the federal civil service by War monger Murtala Mohammed in 1973. Even now at over 86, his intellect amazes. He knows who there is to know nationally. He trained at Kings college lagos and Queens college Oxford. He has seen it all. This trained philosopher, bureaucrat, former politician and diplomat was the man who set up NNPC. He has influential friends and connections all over.
Prof Patrick Uromi
Ibusa born Prof Patrick Uromi, the political economist remains as visible as ever and his intellectual savvy will hurt none. He is a technocrat of repute and apostle of good governance. He's well respected in the human rights group.

Rtd Admiral Dele Ezeoba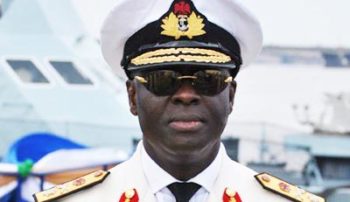 Kudos must also be given to rtd Admiral Dele Ezeoba for his role in the founding of the naval Admiralty University in his Ibusa home town. Education remains the best way to uplift a people.
Sir Nuel Ojei
The Isele Uku international business man Sir Nuel Ojei started making real impact in the 1980s well before several people on this list counted their first millions. He is at home in business transactions especially under the military regime. His contacts are still solid.
Chief Ifeanyi Boniface Ochonogor

The name Chief Ifeanyi Boniface Ochonogor represents old rock solid wealth, credibility and reliability. This Ndokwa financier transact in billions yet keeps a very low profile.
He is the rock behind Rosabon financial services and Abbey mortgage bank plc which plays big in the provision of loans for housing acquisition. The firm employs a lot of our people.
He is not just an accountant of international repute, but a Fellow of Nigeria's two major accounting bodies : Institute of chartered accountants and chartered association of accountants. Quiet as he is, he is as radical as they come. He fought on the side of Biafra during the civil war. And you thought all Ukwuani people hate the ibos? Think again.

Mrs Rosemary Ada Okwechime
The only other woman that made this list is Mrs Rosemary Ada Okwechime, also of Abbey mortgage bank. She has been a director of several successful blue chips. Including the octopus UBA. Stylish as ever, she is our answer to Mrs Folorunsho Alakija of the yoruba stock. She hails from Onicha Ugbo and is a widow and devout Catholic.
Barr. Chief Peter Nwaoboshi, Ndudi Elumelu, Victor Nwaokolo, Dr Nicholas Ossai
Being a political exercise we need all our representatives in the Senate (Senator Barr. Chief Peter Nwaoboshi of Ibusa) and House of Representatives to buy into these two projects of State creation and the quest for Ibo President as sometimes the best man for the job is a woman.
We therefore call on Honourables Ndudi Elumelu of Aniocha/Oshimili federal constituency, Victor Nwaokolo of Ika Federal constituency and Dr Nicholas Ossai of Ndokwa/Ukwuani federal constituency to support this noble cause.
All four need to work and vote for the needed constitutional amendment that will make Anioma State possible either in the South South zone or the South East zone where it is more likely two states will emerge as they have the least of five states in Nigeria today whereas the North West zone has seven states already.
All our State House of Assembly members should also be counted on for support.
Hon Prof Sylvester Monye
Easily the closest person to Mrs Ngozi Okonjo Iweala on this noble list is a very humble man we are yet to mention. He has worked very closely with her for several years and at the highest level possible.
Professor Sylvester O. Monye is an academic and a seasoned technocrat who has served Nigeria diligently in a number of strategic positions, including as Director, International Economic Relations, Federal Ministry of Finance; Executive Secretary, National Planning Commission; Member, National Economic Management Team; Member of the Technical Committee that set up the Africa Finance Corporation (AFC), Secretary of the Committee on the management of Excess Crude Oil Account – a precursor to the Sovereign Wealth Fund, Alternate Director for Nigeria at the AFREXIMBANK, Alternate Governor for Nigeria at the World Bank, IMF, AfDB, and OPEC Fund. Professor Monye was also a Board Director at the Federal Inland Revenue Service, National Hospital, Abuja, Nigerian Investment Promotion Commission and the Bank of Industry. He is currently, the Chairman of the Board Audit and Governance Committee at Transcorp Power Limited.
He was made a Member of the Order of the Federal Republic (MFR) in the 2008 – a National Honour conferred on him for services to the country by President Umaru Musa YarÁdua, GCFR. Professor Monye was President Goodluck Jonathan's Special Adviser on Performance Monitoring & Evaluation, and Head of the Presidential Delivery Unit at the State House, Abuja.
He is currently the Senior Policy Adviser to the Governor of Delta State. He holds an MBA, MSc and a 1989 PhD in International Business.
A Fellow of a number of professional bodies, Professor Monye has published extensively in newspapers, professional journals as well as in peer-reviewed journals, and has written books and contributed chapters in books. He is the author of the best-sellers, The International Business Blueprint and The Handbook of International Marketing Communications – both byBlackwell Publishers, Oxford; and the recent books: The Ministerial Scorecard: Critical Lessons in Performance Management (AIPP Publishing) and A Compendium of National Development Plans 1999 – 2020: Incorporating Implementation Plans (AIPP Publishing) both published in 2020.
No wonder he flows smoothly with Mrs Ngozi Okonjo Iweala, daughter of two doctoral level academics.
Justice Samuel Oseji and General Lucky Irabor
This treatise has deliberately omitted to mention very accomplished people like Justice Samuel Oseji of the Supreme Court of Nigeria who hails from Idumuje Unor and also General Lucky Irabor, current Chief of Defence staff who is of Aliokpu, Agbor stock. People like them are normally insulated from politics given the sensitivity of their current status.

Conclusively, our personalities showcased here can make the difference in Anioma's destiny. But only if they all agree to make it happen. We so pray. Isee.

Scripted by Tonnie Oganah, aka, Ojiso Okilolo. (A lawyer, Publisher and community leader of record.)